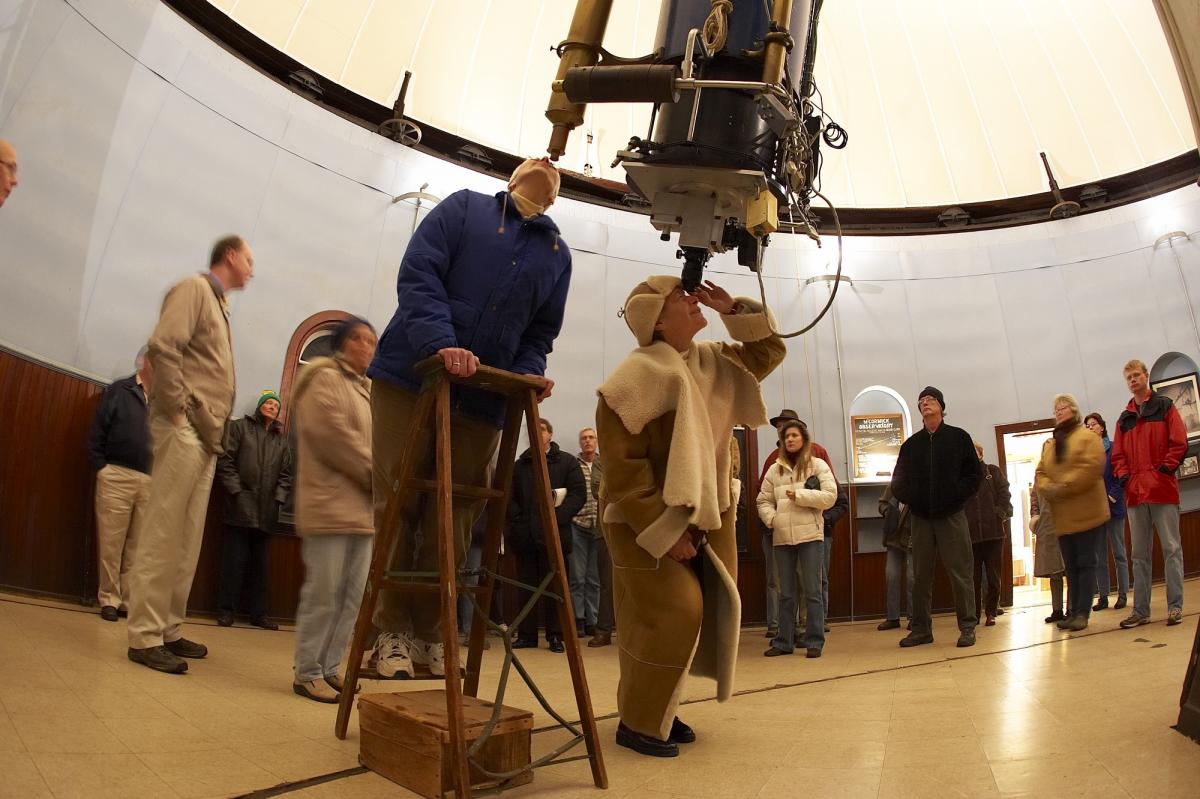 Registration required.

Visitors can view celestial objects through the historic 26-inch McCormick Refractor and other smaller telescopes (weather permitting), tour the Observatory, hear a presentation by an astronomer, and see the exhibits. All faculty, postdocs and graduate students participate through a rotating schedule.

In order to limit overcrowding, registration is required on our Eventbrite website. Tickets remain FREE. You will be asked to provide your name, contact details, the number of visitors in your party, and the number of vehicles you will be parking. We are currently limiting the number of visitors to a total of 60 people and 30 cars per night, broken into two windows: 30 people and 15 cars from 9pm-10pm, and 30 people and 15 cars from 10pm-11pm. Registration is first come, first served. Once a public night is at capacity, you have the option to select other dates.

If you have questions about the Eventbrite, please call our office during normal business hours. Access our Eventbrite here.